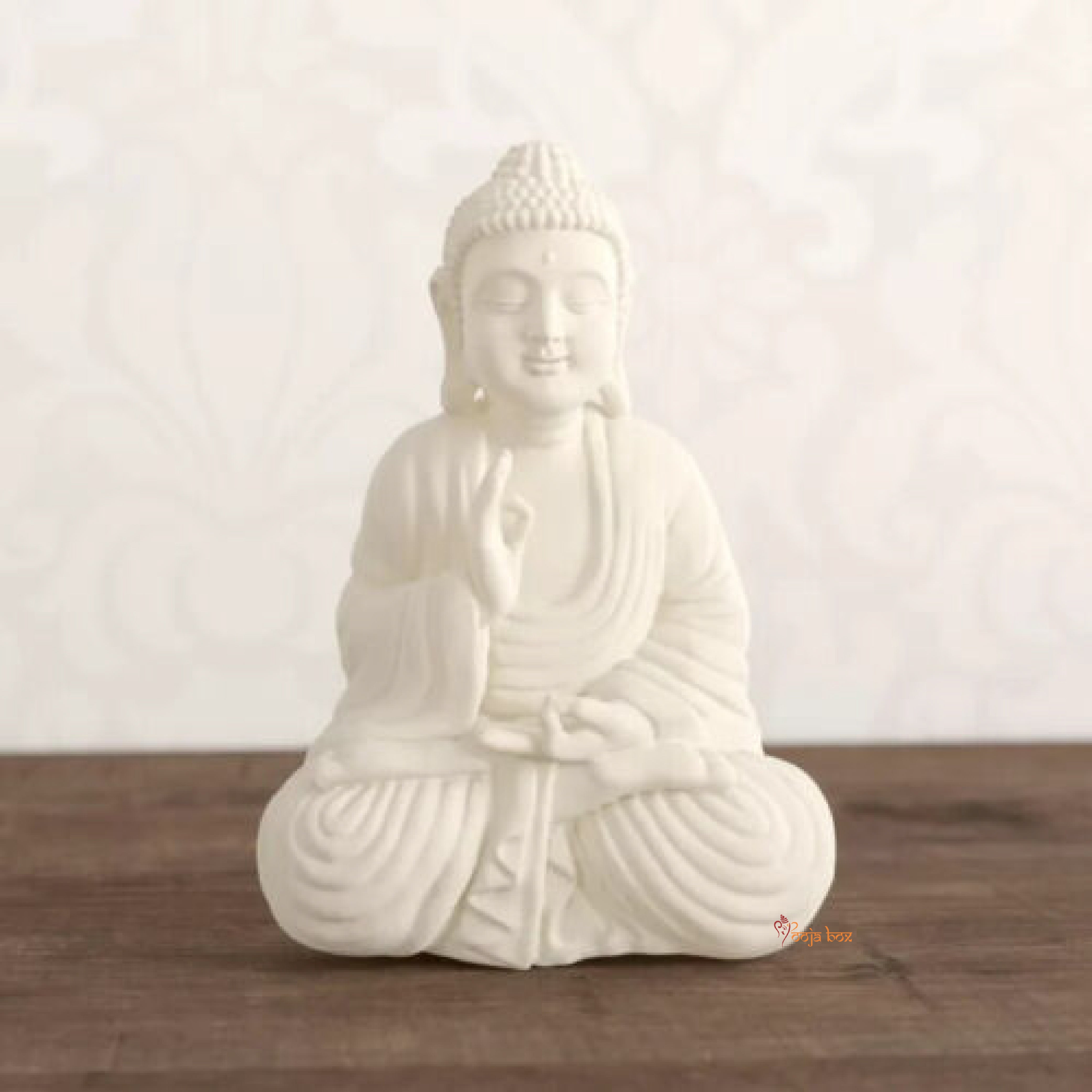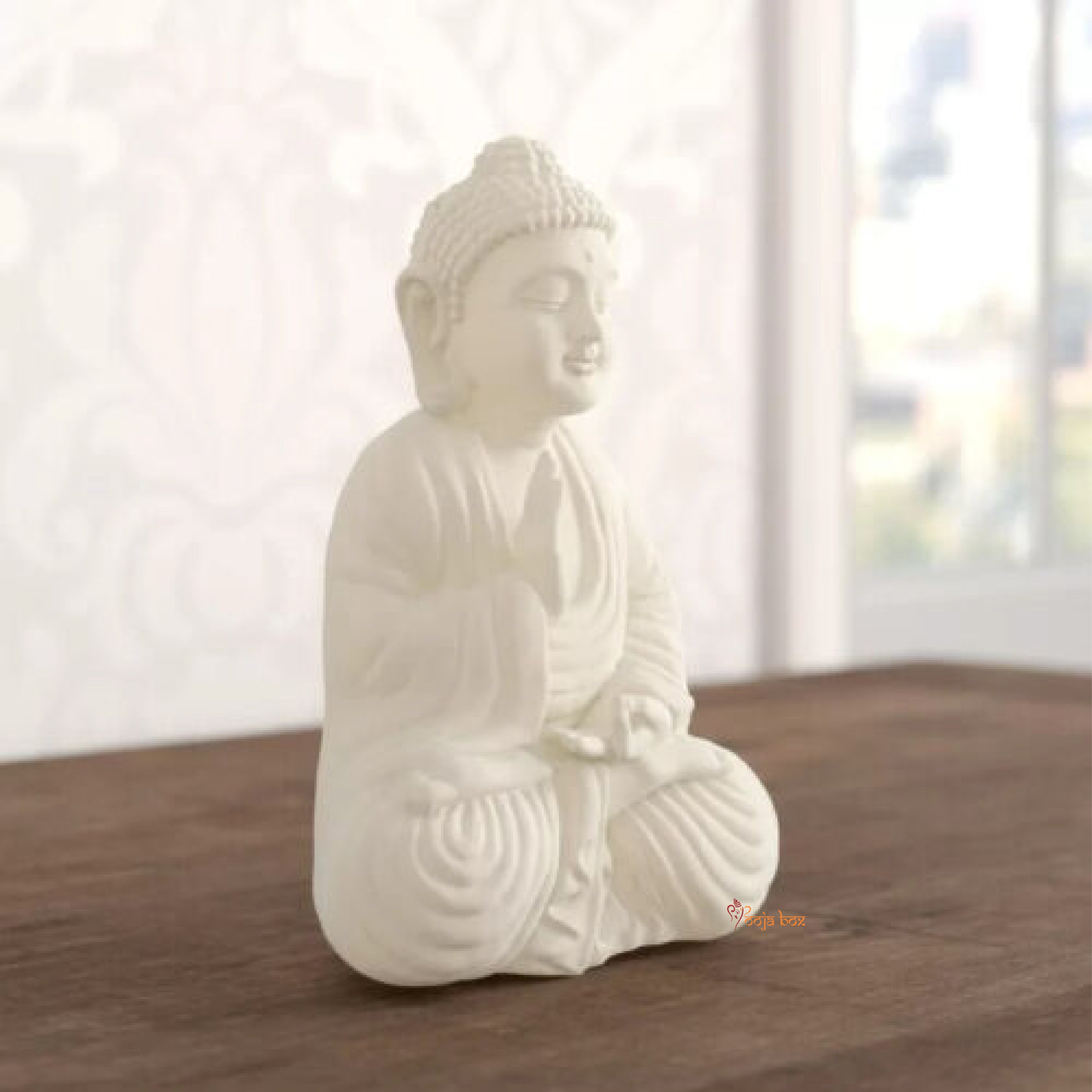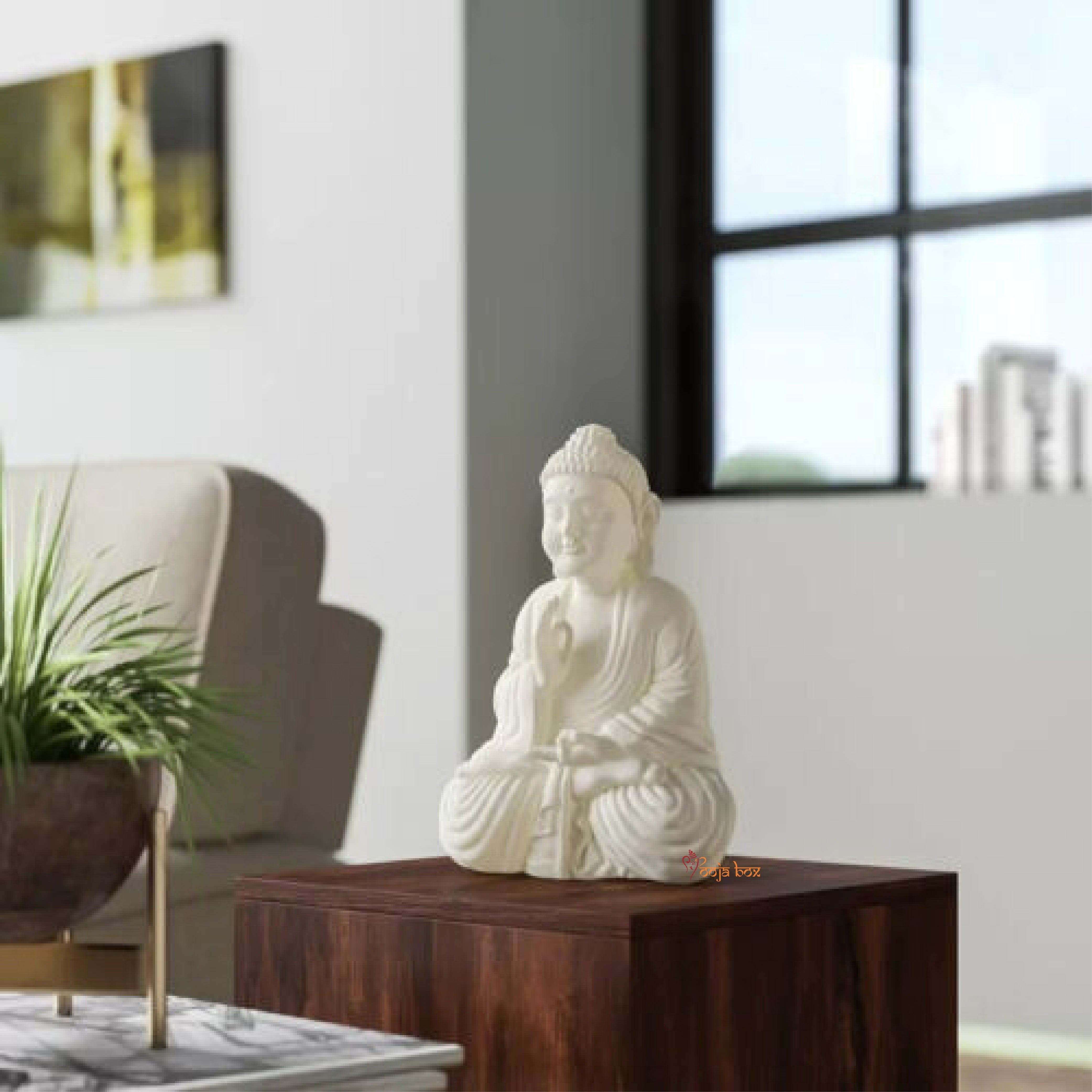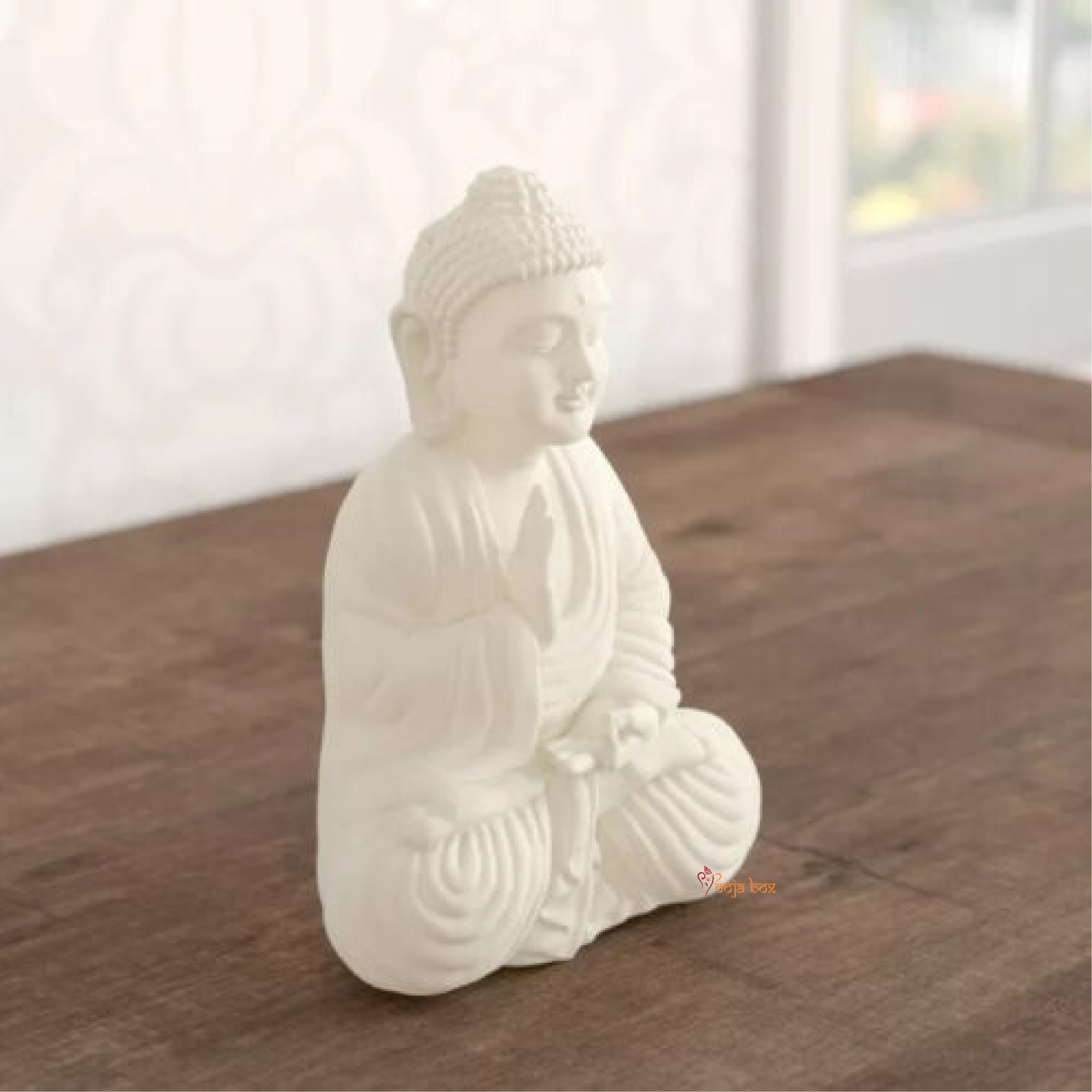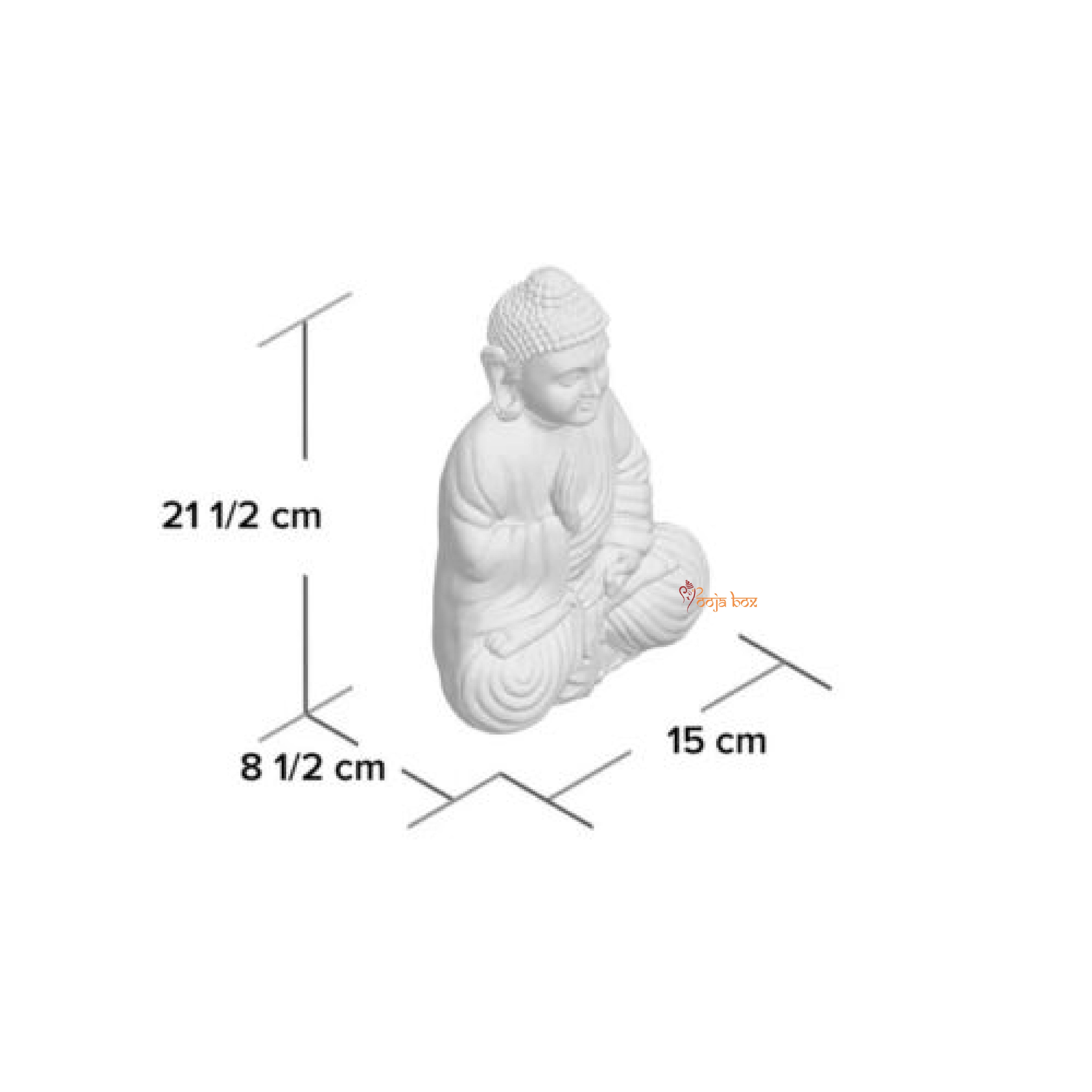 White Sandstone Meditating Buddha Set Of One
Requests for return of product have to be placed within 5 days from the date of delivery. Used Item not be accepted for return and should be packed in original packing. Return shipping charges will be borne by the customer Payment will be reverted in account via bank transfer For COD orders refund amount coupon code will be generated to use in future To return your product email us at care@poojabox.net
A traditional Buddha statue lends a fantastic quality to your home. This gorgeously detailed white figure looks as if it's carved from pure marble. You will feel calm and Zen-like every time you regard this swish and serene icon. Bring Buddha home and add him to your collection; you will treasure him for a continuance.
The choice of decorations is essential to creating an atmosphere in a room. You cannot beat the statue of Buddha in order to produce a distinctive touch and warm sentiment in your home. conclude for the ornamental holder that comes into the home a story that's been taken care of thousands of times. He attracts all positive aspects such as blessings, wealth, success, health, and children.
Piecemeal from the holiday, a statue of Buddha can beautify free bedrooms or in the entrance hall. Looking for a gift idea? The statue of Buddha is a memorable present that will be everlasting, as anyone can attest. Great housewarming, congratulations gift collection, or ornamental statue to display for good feng shui.
With his hands gently placed in the Dhyana Mudra, Buddha meditates with deep attention. This simple Buddha statue adds a touch of serenity and spiritual alleviation to your home and theatre.