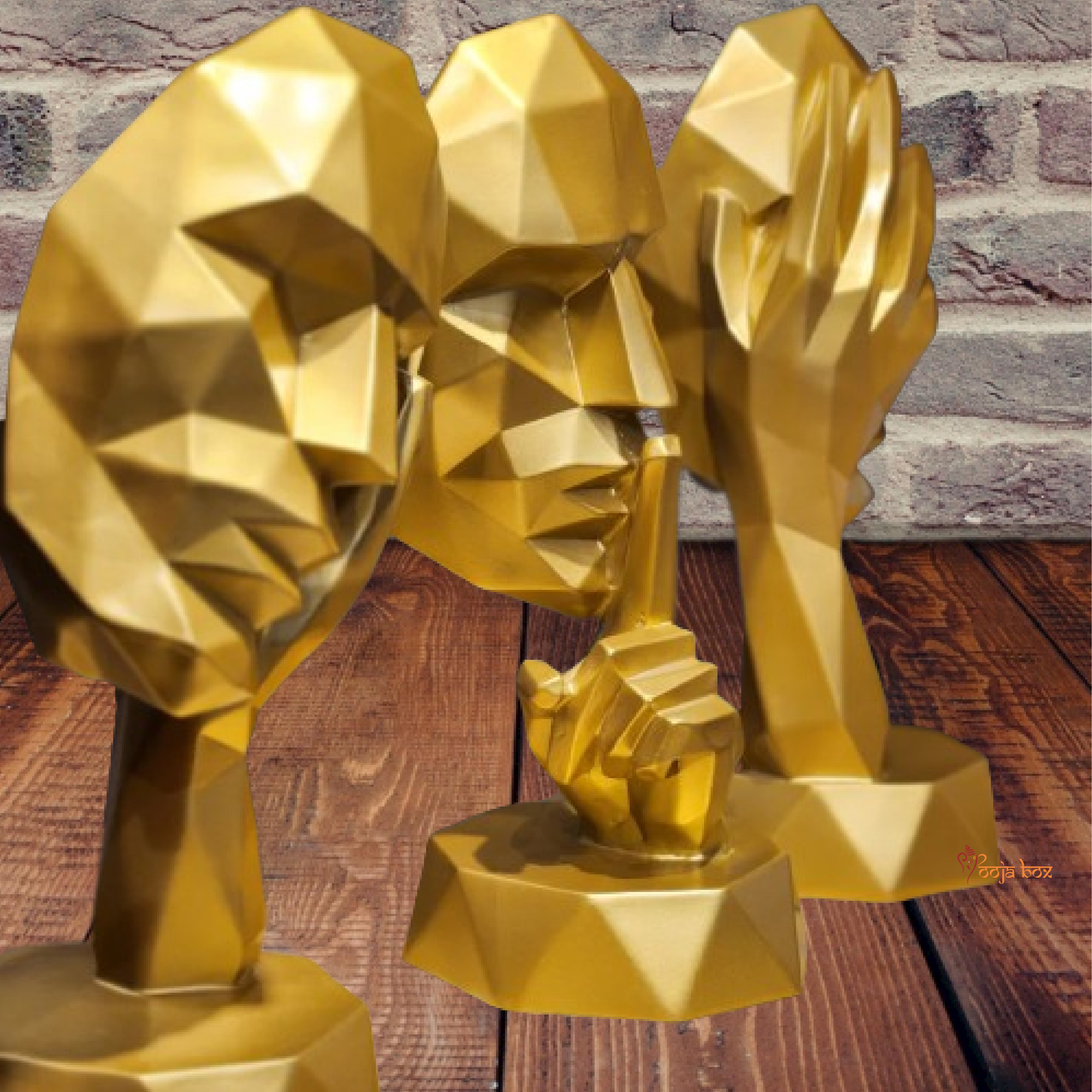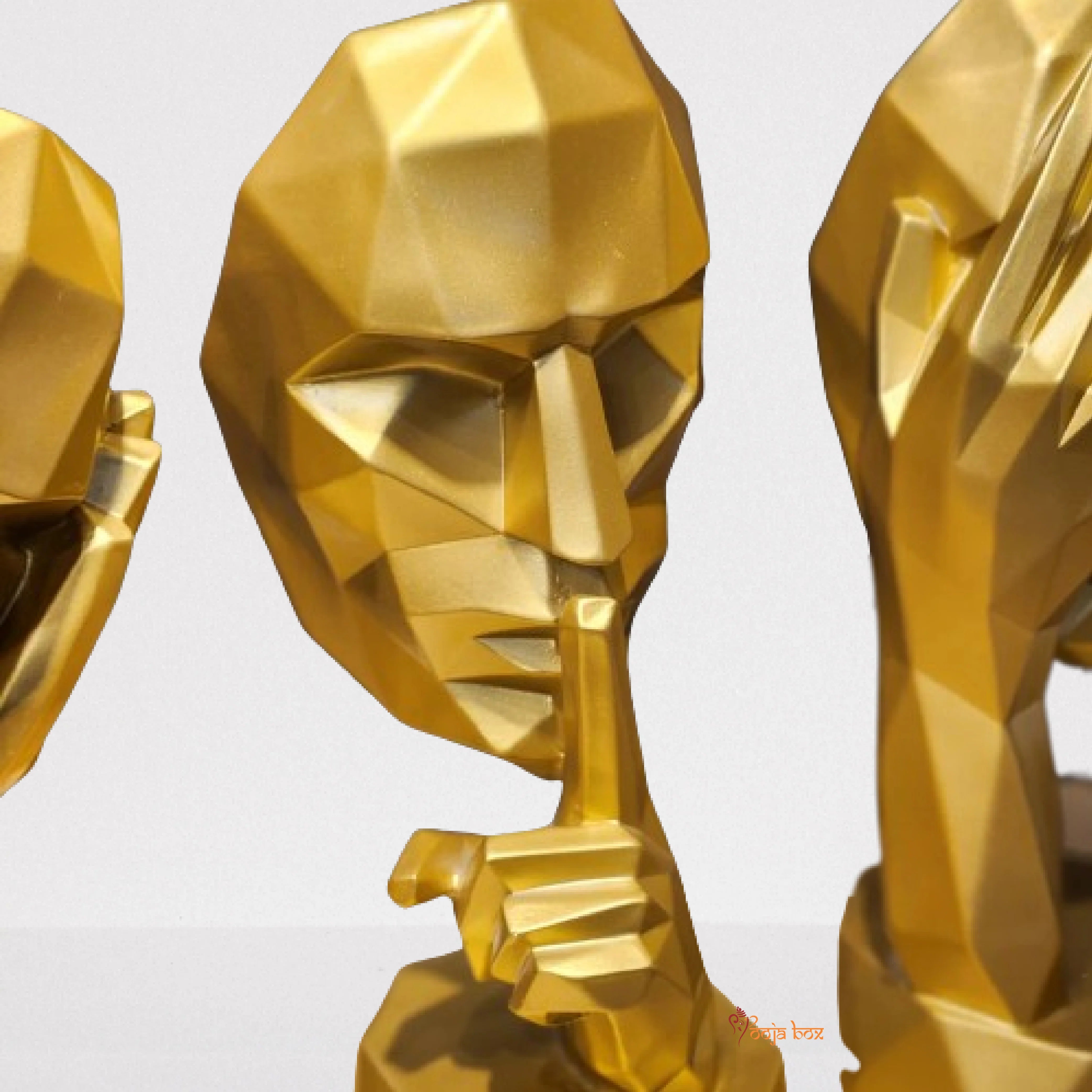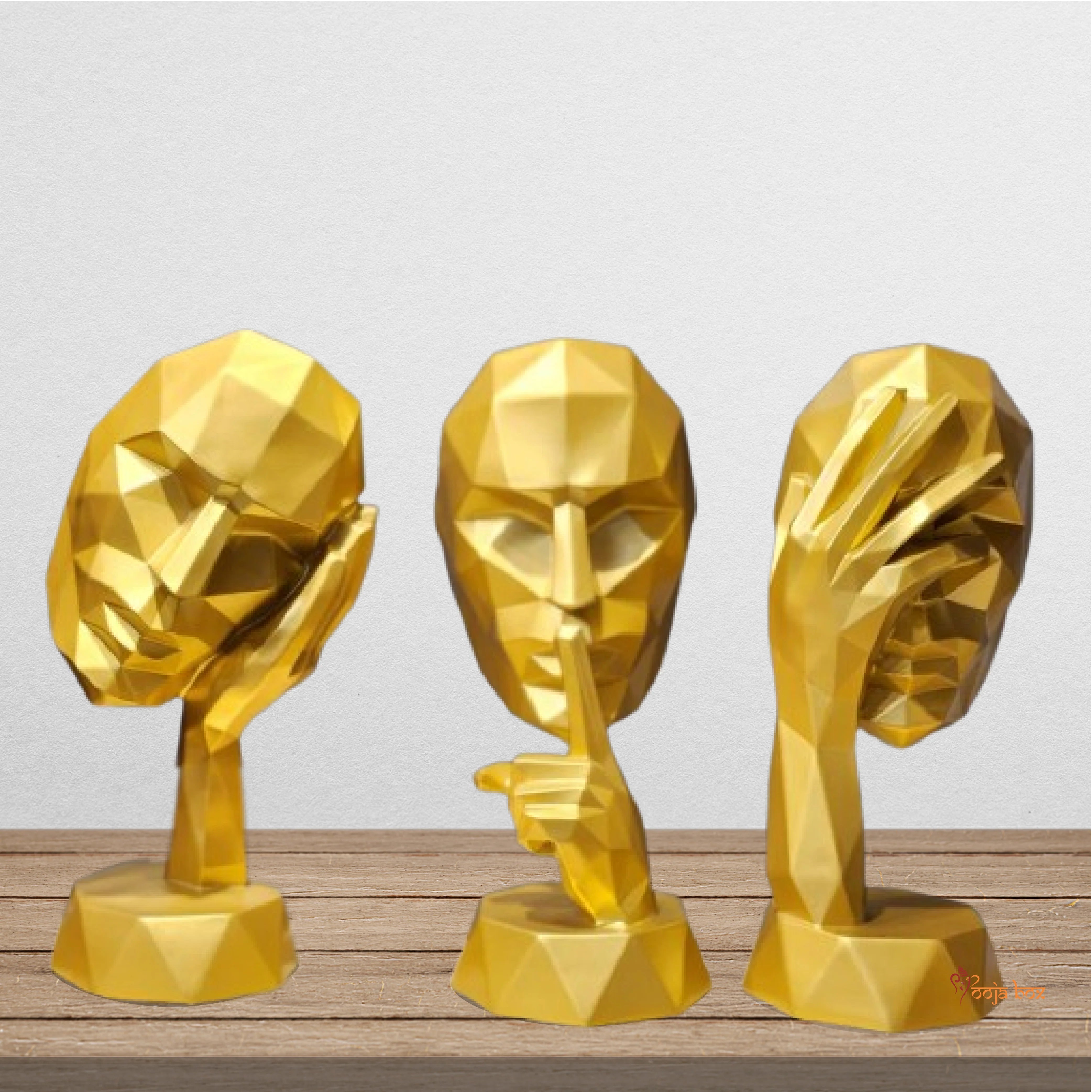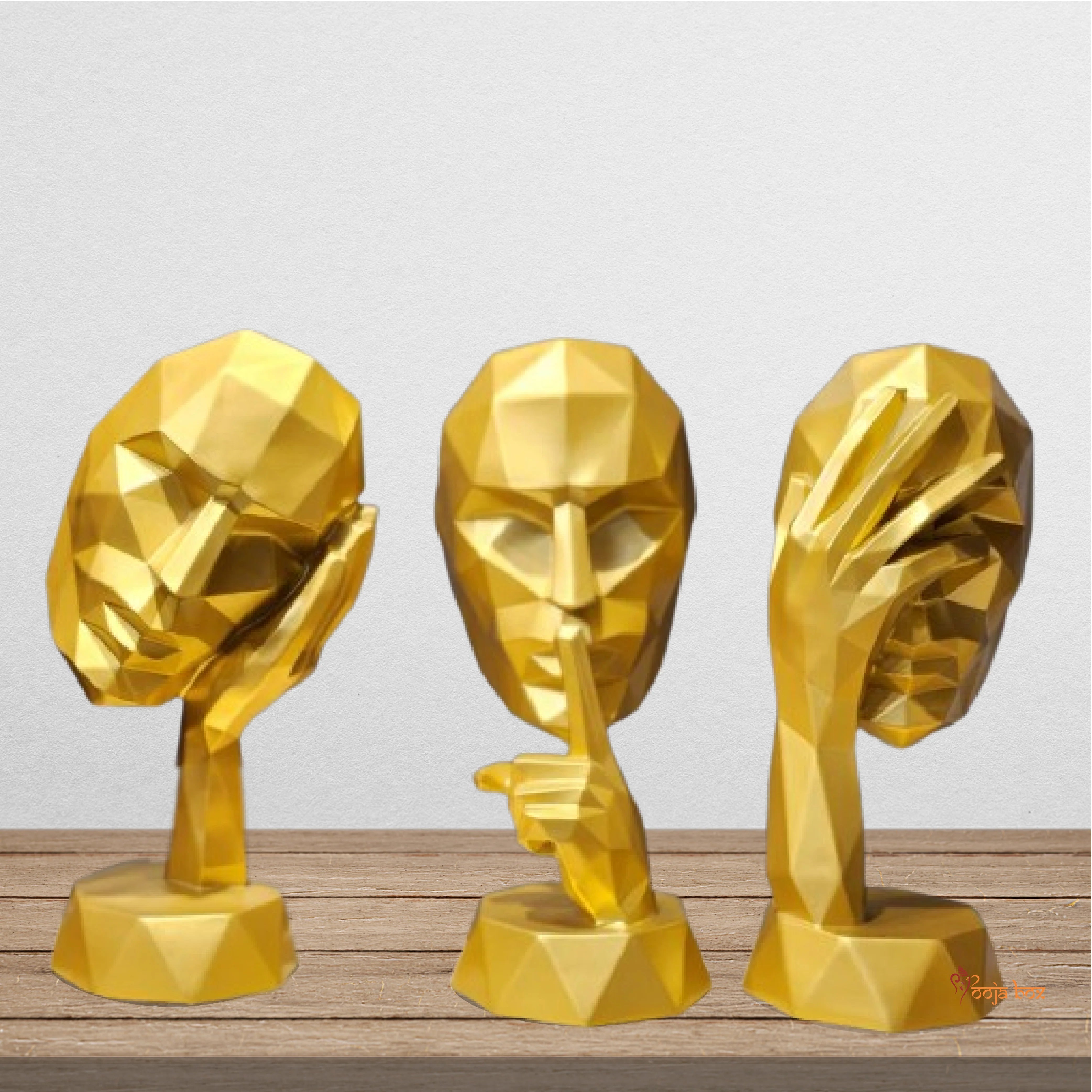 Set of 3 Human Modern Faces Figurine Statue
Requests for return of product have to be placed within 5 days from the date of delivery. Used Item not be accepted for return and should be packed in original packing. Return shipping charges will be borne by the customer Payment will be reverted in account via bank transfer For COD orders refund amount coupon code will be generated to use in future To return your product email us at care@poojabox.net
There's something extremely fascinating about antique pieces. But if you fuse relics with ultramodern art, there's nothing like it. This is a gorgeous set of ultramodern faces that have different expressions, each one of them. These are abstract faces, each one of them isn't a complete face but shows a gorgeous cut made suddenly before completing the face.
This is the type of ultramodern art that most people are suckers for. We completely recommend you use it to accentuate any of your tables and corners. We're sure that this scenery piece will attract a lot of attention, and your guests will surely congratulate you on your aesthetic sense of style. The three ultramodern mortal faces on this piece are each different from each other; they portray different mortal feelings. There can be colourful interpretations of these three faces. People can also assume that they are inspired by the three monkeys of Mahatma Gandhi.
Well, it completely depends on your interpretation as to how you want to describe these three faces. Fac3s have inspired the ultramodern painters a lot; one can find a lot of ultramodern oils in the houses. There's a commodity about mortal faces that completely makes everyone get so fascinated by them. The colour of this piece is really appealing to the eye. The colour of this piece makes it look a lot more charming.