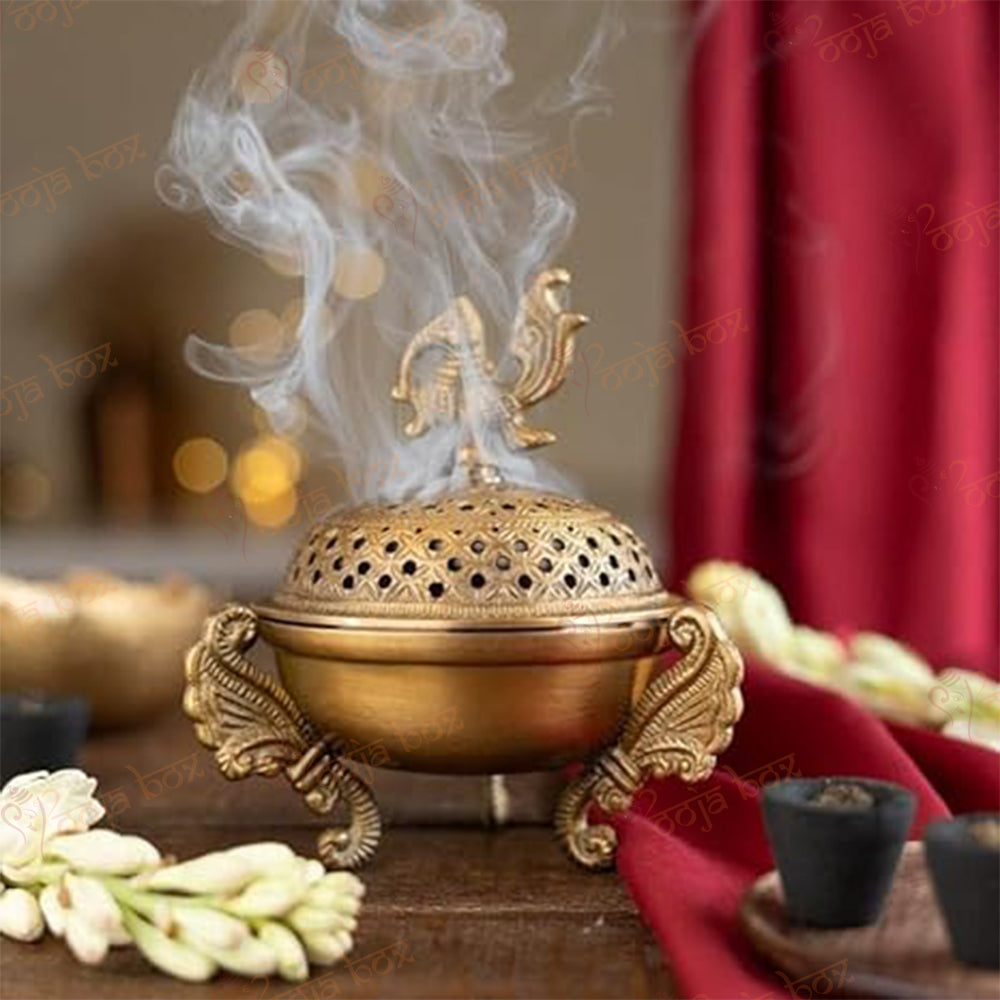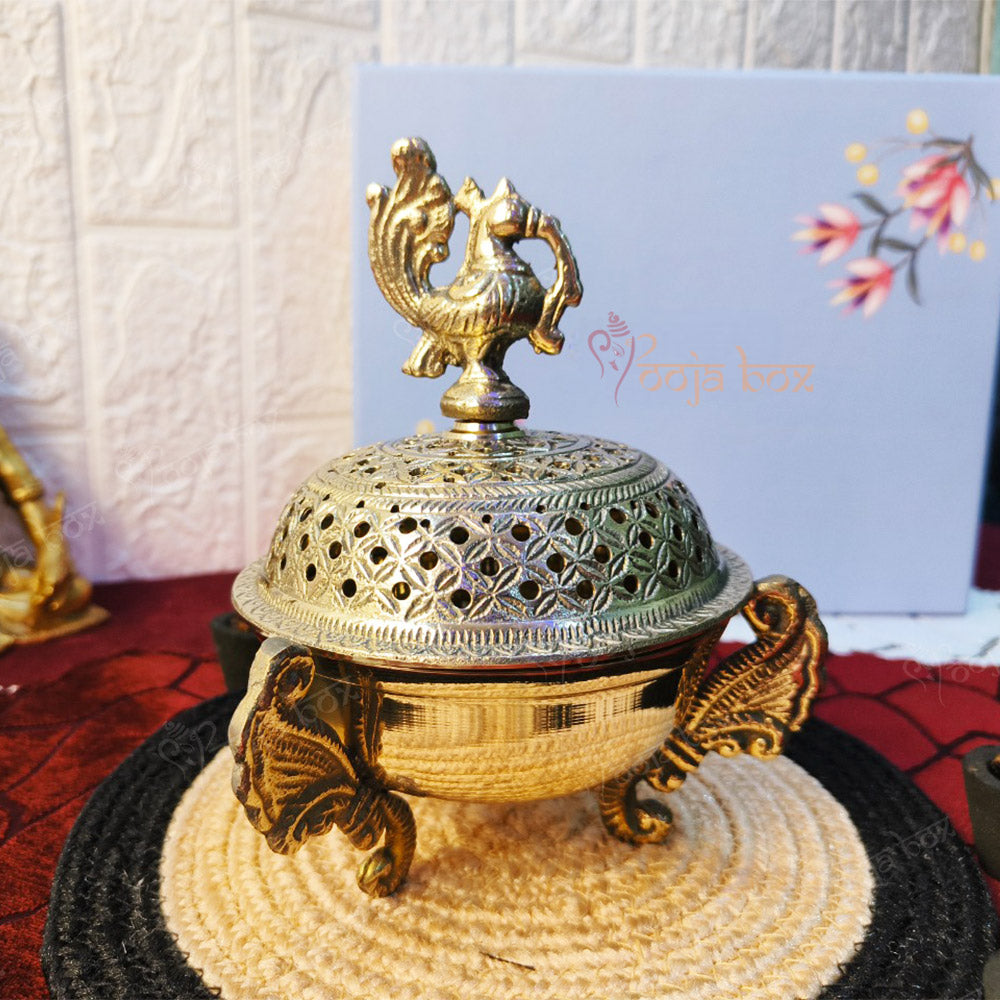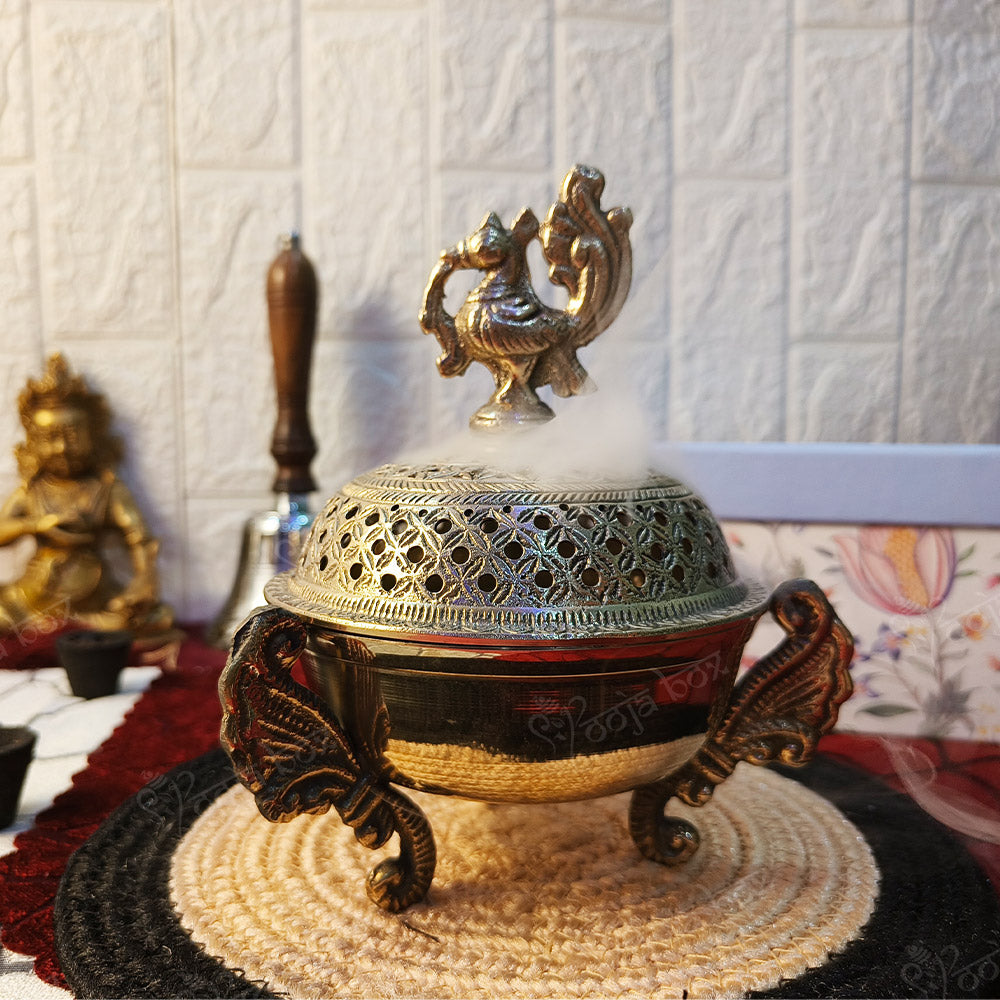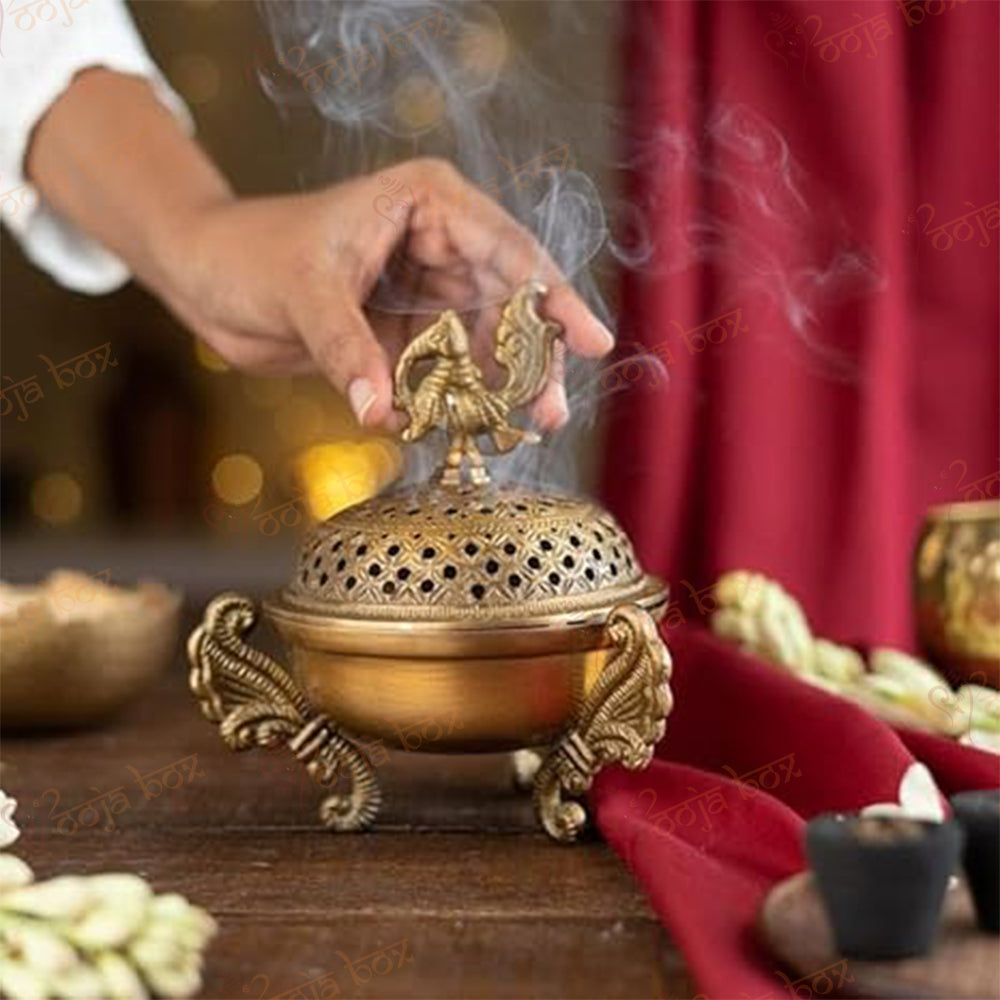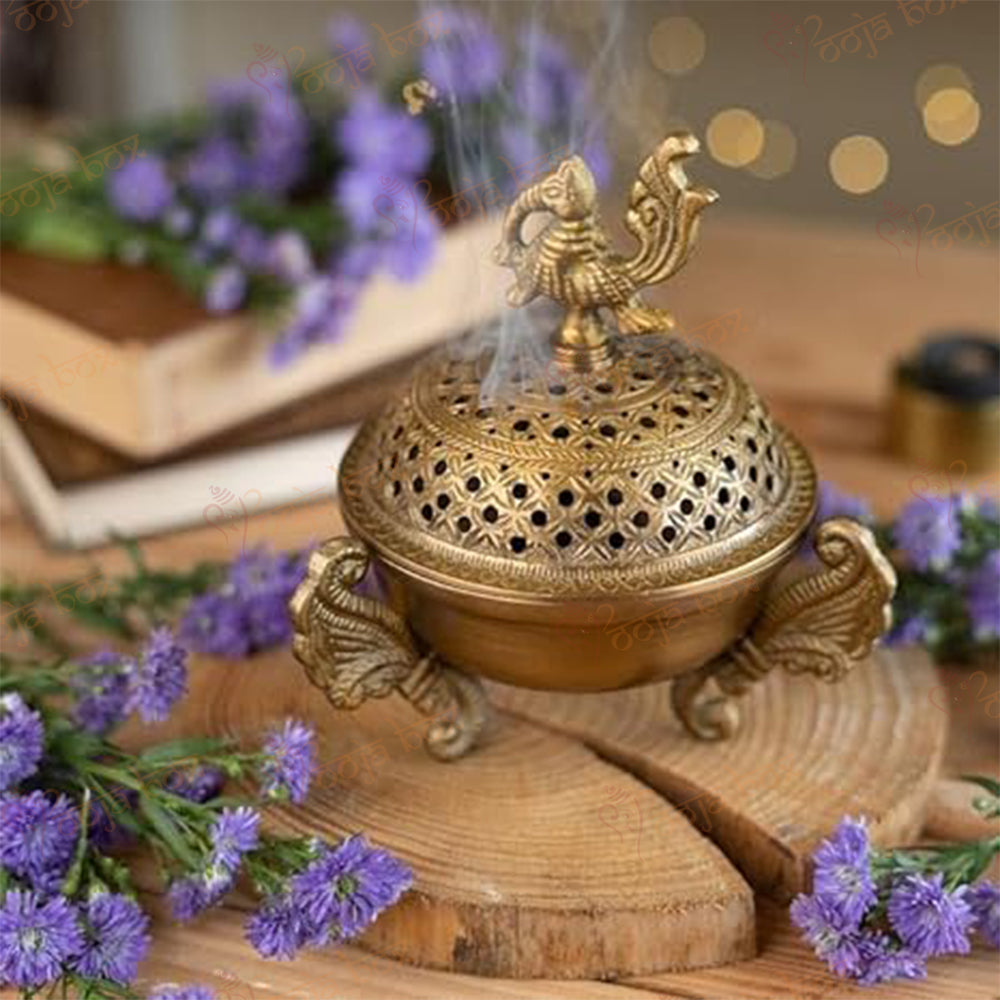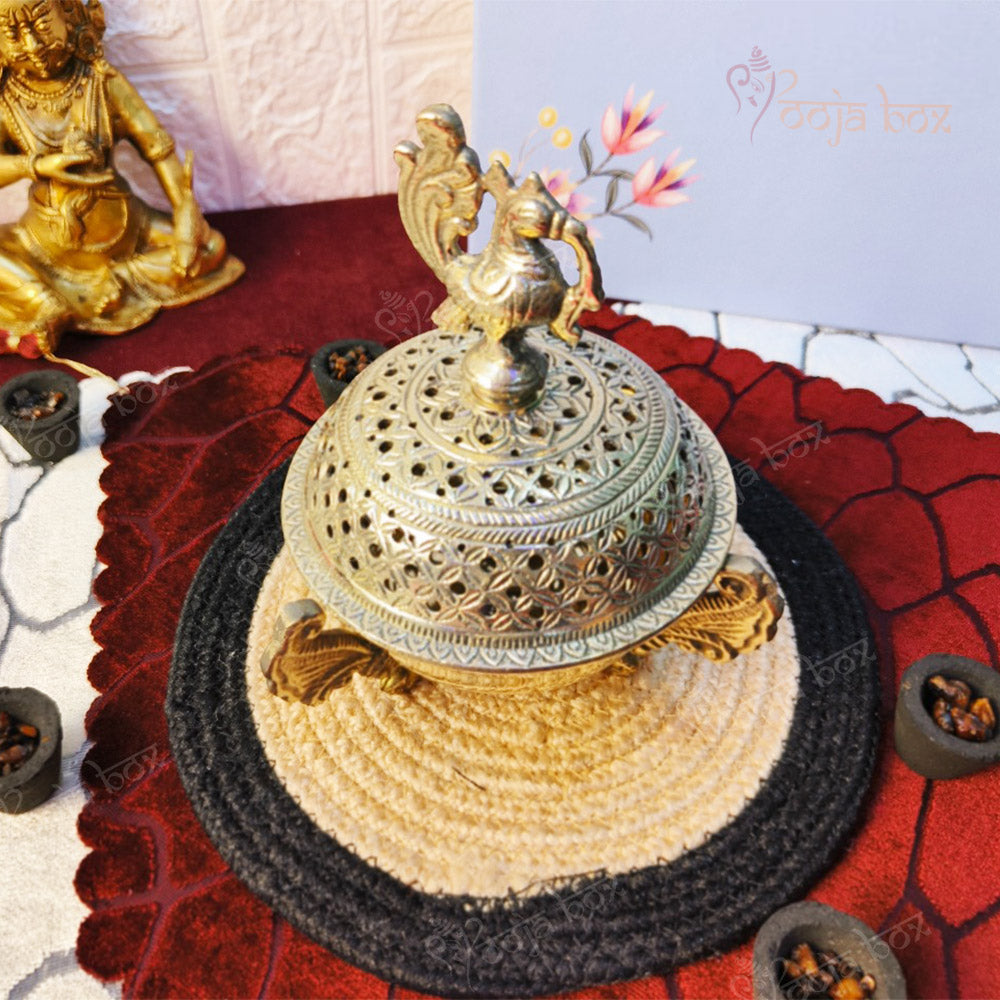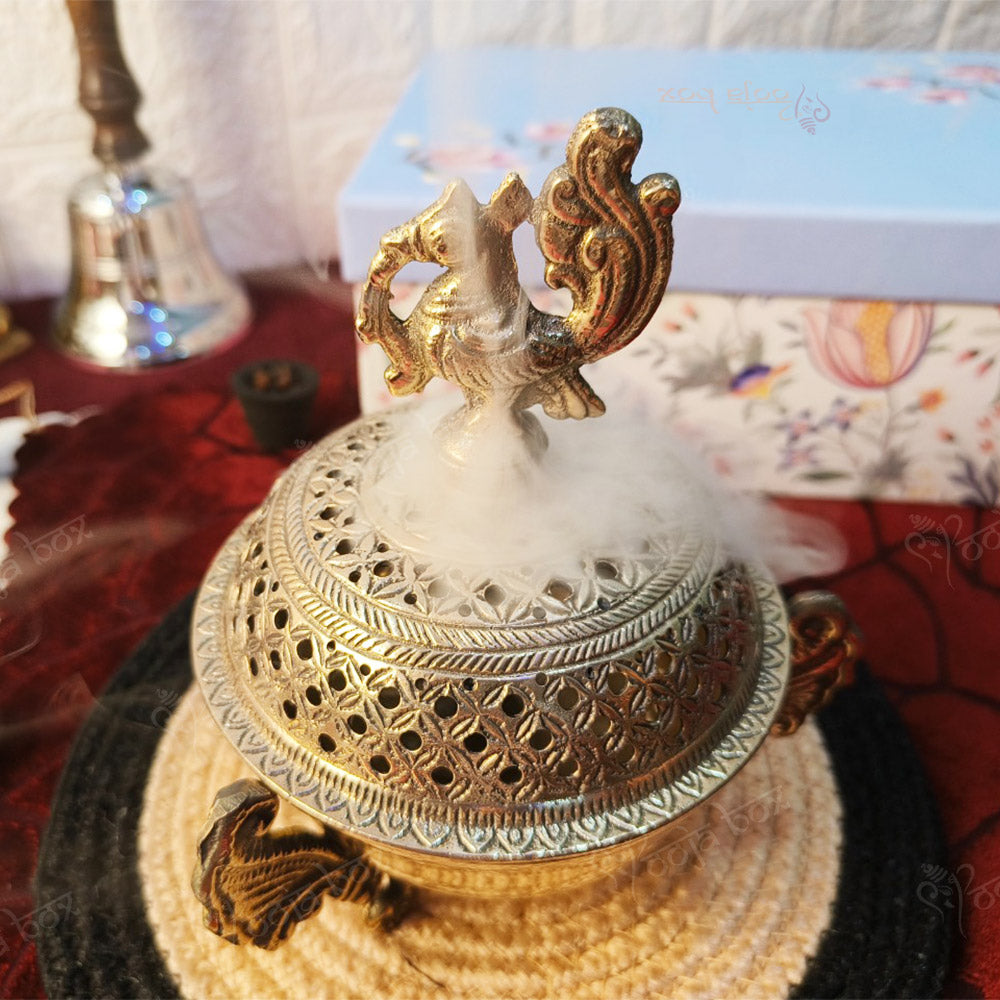 Home Purifying Brass Dhuna Loban Burner Dhooni
Requests for return of product have to be placed within 5 days from the date of delivery. Used Item not be accepted for return and should be packed in original packing. Return shipping charges will be borne by the customer Payment will be reverted in account via bank transfer For COD orders refund amount coupon code will be generated to use in future To return your product email us at care@poojabox.net
Experience the Sanchi Loban Lamp's peaceful allure and mesmerising beauty. Allow it to enhance your surroundings, heighten your senses, and establish a haven of harmony and calm in your daily life. Five causes to purchase a Loban Lamp 
Fine Craftsmanship: The Sanchi Loban Lamp is a stunning example of handcrafted artistry that perfectly captures India's rich cultural heritage. 

Aesthetic Beauty: This gorgeous ornamental piece adds elegance and sophistication to any home decor with its elaborate design and delicate curves. 

Fragrant Delight: The lamp is made to contain fragrant incense or loban cones, which emit a relaxing and pleasant smell into the air. 

Versatile decor: It melds into a variety of settings, including living rooms, bedrooms, and religious areas, becoming the focal point that radiates peace and captures the eye. 

meaningful Gift: The Sanchi Loban Lamp is a meaningful and distinctive gift for loved ones that will enhance their homes' beauty, serenity, and spirituality.
Good package and nice product
I checked out a lot dhuni burners before deciding to buys this one and it didn't disappoint me. Bigger, heavier (original brass).
Too good Beautiful
It's beautiful and neatly crafted. Love it. Looks great even if u just use it as a decor item. Happy with my purchase
It's exactly the same as shown in the picture. Loved the product…
Creates a fragrance all around the house..worthy buy
Very nice product
.loved the superb quality of the loban burner.
Very nice product, worth buying,
m happy to received this beautiful loban. A nice product with a great finish.