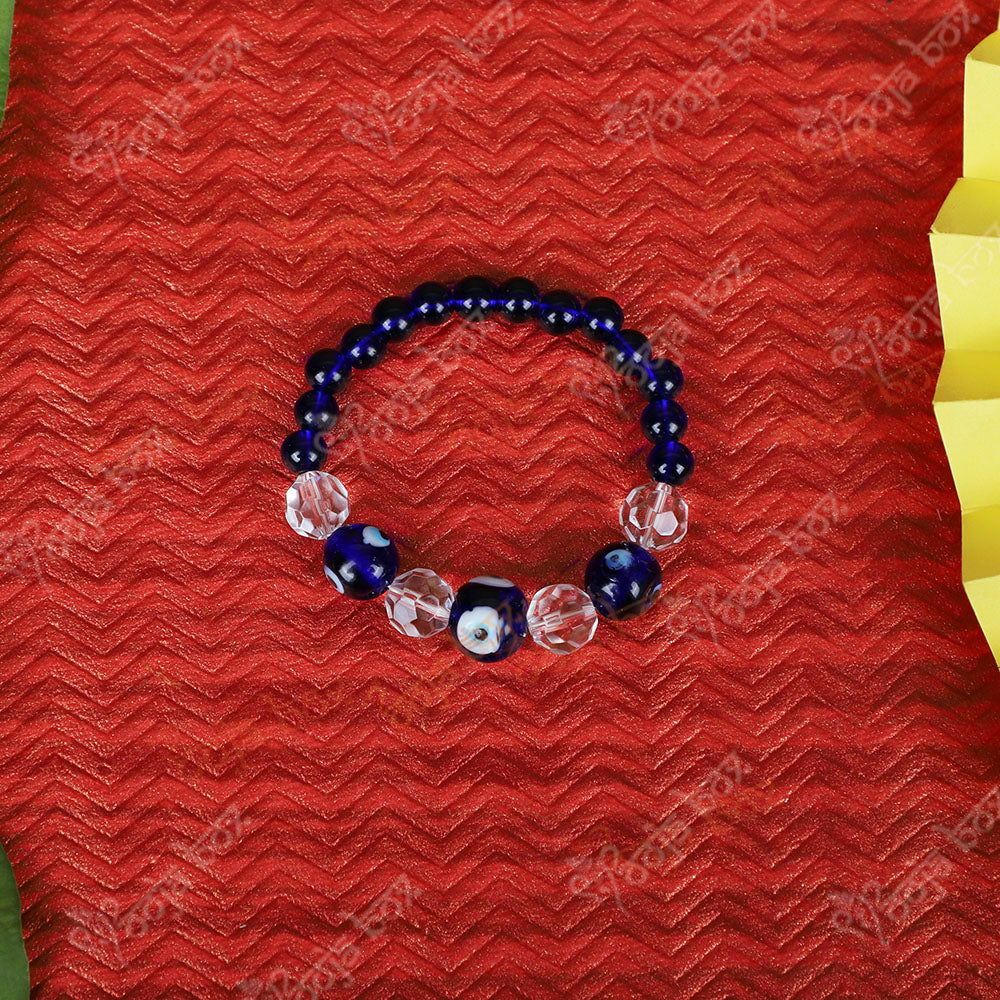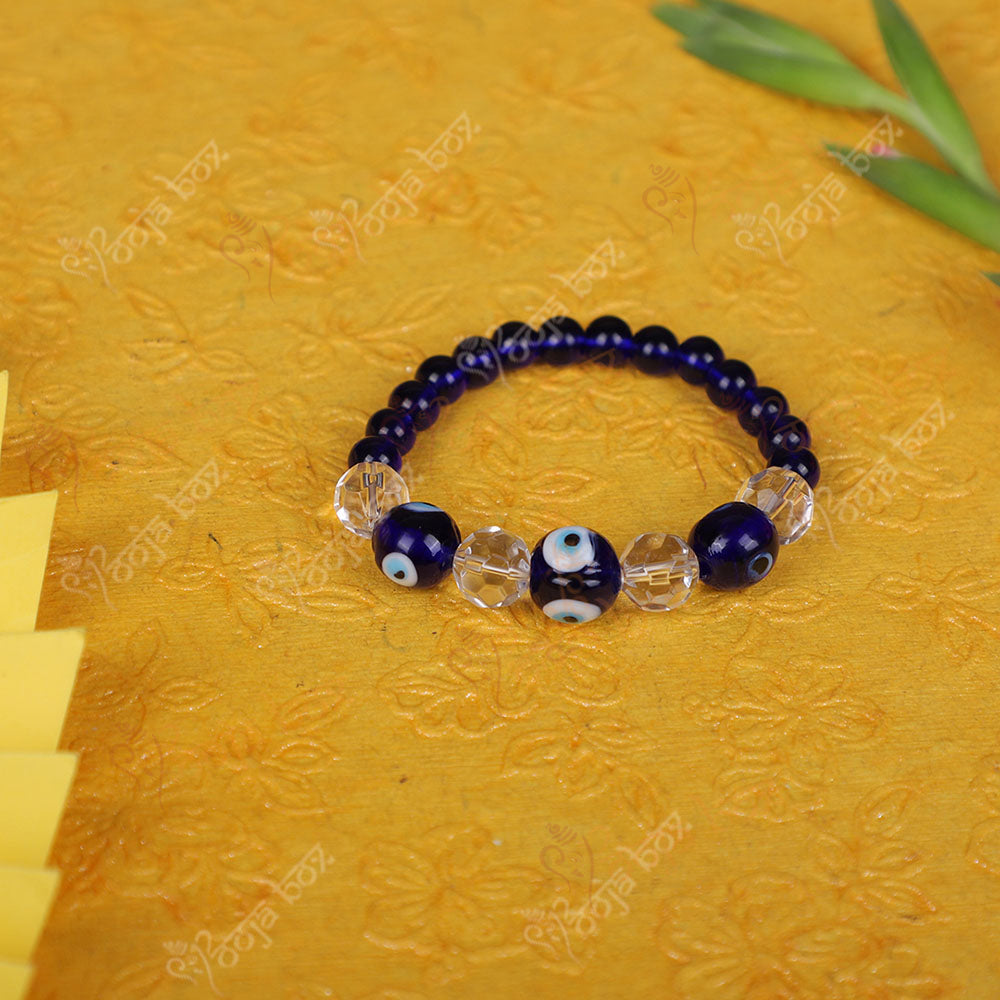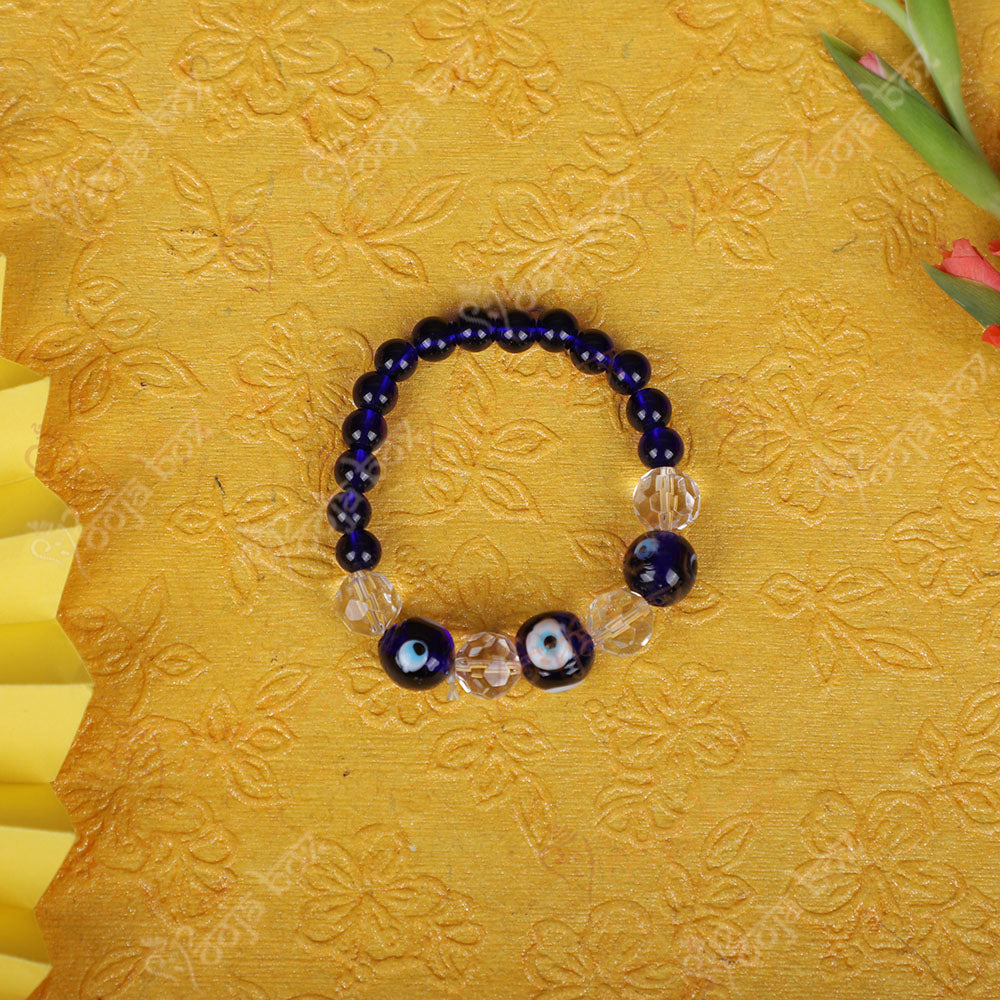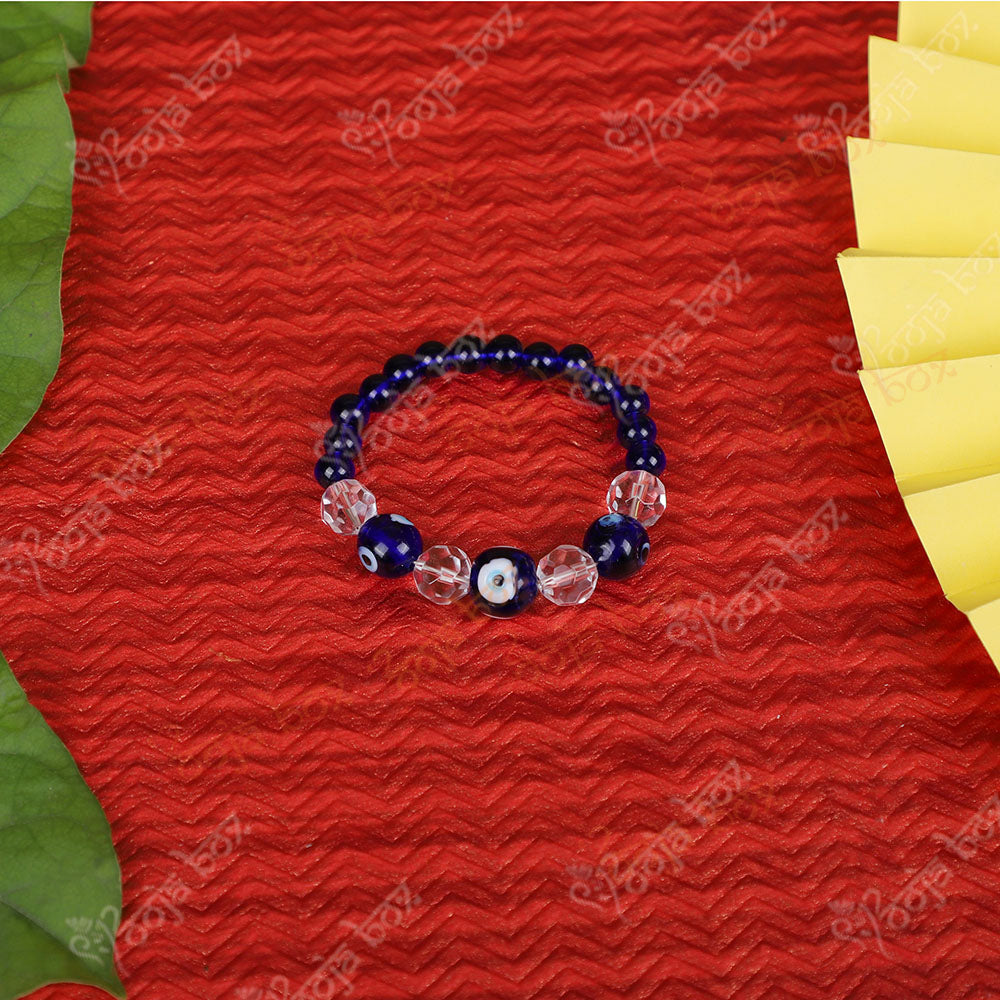 Evil Eye Protection Bracelet
Requests for return of product have to be placed within 5 days from the date of delivery. Used Item not be accepted for return and should be packed in original packing. Return shipping charges will be borne by the customer Payment will be reverted in account via bank transfer For COD orders refund amount coupon code will be generated to use in future To return your product email us at care@poojabox.net
The evil eye is a curse believed to be cast by a malevolent glare. Many cultures believe that receiving the evil eye will cause one misfortune, bad luck or injury.
The Evil Eye Bead is an ""eye"", often set on a blue background. It stares back at the world to ward off the evil eye and keep you safe from harm.
Nice packaging,strong vibes &beautiful appearance
Very impressive design and quality
Beautiful bracelet, simple and sobhour, i love it
Freaking amazing & genuine ??
EAVIL EYE BRACELET ??
I really like this, it's a nice bracelet.